PCG (ProPeople Consulting Group) ENGAGEMENT PARADIGM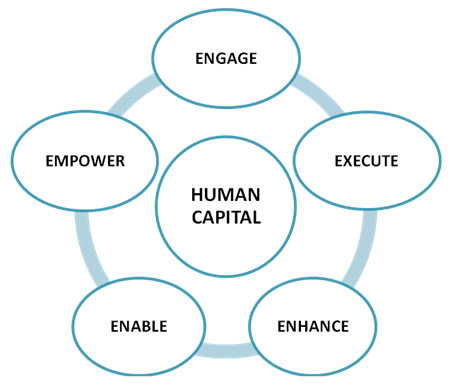 PCG expertise in areas of HR consulting and training
Training on various behavioral skills
Leadership Development
Sales and customer service training
Executive coaching
Training & Development strategy
Career Architecture

Talent Management – consulting
Assessment centers
Employee evaluation and feedback
Building systems & frameworks
Talent Review & Succession Planning
People Strategy
HR CONSULTING SERVICES
ProPeople Consulting partners with organizations to help them build a competent, committed and creative work force through strategic consulting, continuous engagement and customized interventions.
PCG provides consulting services in the areas of Human Resources Strategy and Operations, Competency Building, Leadership Development, Talent Management and Employee Engagement. The objective of "HR Business Partner services" is to support the customers build and leverage human capital for the success and effectiveness of their organization. This will involve developing, implementing and institutionalizing and key HR practices.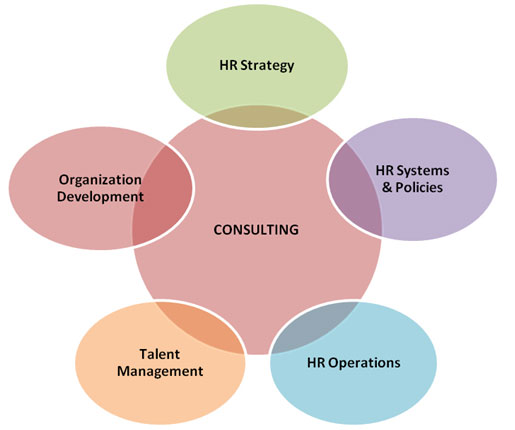 The areas covered
HR Strategy

Organization Structure

HR Governance

Talent Acquisition

On-boarding

Compensation, rewards and benefits

Employee engagement & Relations

Payroll and benefits administration

Performance management

Competency building

Grievance management

Employee communication

Employee Development

Employee Engagement

Career progression

Succession Planning

Employee retention

Employee exit
If you like to know more about this services (HR and OD consulting) kindly get in touch with Ms Ellora Panda at Ellora@propeopleconsulting.com and/or with Sudhir Koka sudhirk@propeopleconsulting.com .

MANEGEMENT DEVELOPMENT AND TRAINING
Every employee has the potential to contribute significantly towards organization vision, goals, results, growth and success. The competitiveness of an organization will depend on unleashing the potential of its workforce, energizing them and empowering them. PCG provides result oriented training and development solutions for all segments of employees.
ProPeople has retained a panel of skilled and very experienced Trainers and Facilitators across the country who not only impart training on predefined modules but also design training modules to meet specific training requirements of an enterprise.
Public Domain Training Programs
From time to time ProPeople comes out with a calendar of management development training programs which are conducted across cities for which enterprises nominate managers and executives. Individuals may also participate in such programs.
Custom Built Training Programs
Exclusive training programs for an enterprise are designed in consultation with the client's key management team. Custom built programs are generally followed up with assessments of the participants to measure the effectiveness of the training. An enterprise's productivity gain is also taken as a bench mark to assess the gains from the investments on such training.
In-campus Programs
ProPeople conducts in-campus training programs for students of reputed institutions on training modules that equip job aspirants with pre-requisite skills for successful placements. The knowledge gained also helps an individual to come out with winning performances as a professional.
If you like to know more about Training services, kindly get in touch with Ms Ellora Panda at Ellora@propeopleconsulting.com and/or with Sudhir Koka at sudhirk@propeopleconsulting.com

RECRUITMENT SOLUTIONS
ProPeople meets the diverse manpower needs of an enterprise through various means. Searching, short listing and identifying the right profiles from our own Data Bank (built and maintained over the last four years) and the databases of our business partners of international repute.
Advertising on behalf of the Clients (this helps the Clients to retain their confidentiality) and screening the responses before recommending the right candidates for final selections by the Clients. Advertisements can be published either in print media or in the portals of our business partners.
Client Advertisement Response Services - in case the client has advertised, but wants to offload the job of sorting the responses, screen relevant profiles and shortlist the candidates. ProPeople may also supplement with profiles from its database.
Campaigning, testing and short listing talents for bulk recruitments from a particular location or campuses of reputed institutions. Start ups and companies expanding geographically and vertically can also benefit from this service.
For further queries about this Lateral recruitment Service and need of manpower for Junior – Senior management position in your organization, you can reach Ms Ranjana Chaudhuri at ranjana@propeopleconsulting.com .
EXECUTIVE SEARCH SERVICES
For senior level positions and very critical leadership roles, ProPeople identifies the right person(s) by searching through a special database and using contacts and relationships built over the years. As and when required, ProPeople Head Hunts discreetly to precisely meet a Client's requirement. For further queries about this Service and need of manpower in Top management position in your organization, you can reach Pradeep Mohapatra at pradeep@propeopleconsulting.com .
TEMP STAFFING SERVICES
Enterprises across the world prefer to outsource their manpower needs, basically to reduce overheads, do away with the task of recruiting and complying with statutory regulations and also have flexibility in managing the manpower strength.
ProPeople, by virtue of its strength and experience in the Enterprise Recruitment Services, possession of its own Data Bank and access to databases of business partners, can identify and deploy skilled manpower at a client's site, in quick time.
ProPeople's reputation of identifying retainable resources possessing right skill sets and experience, will ensure that the deployed professionals contribute to the Client's productivity. ProPeople will also ensure that contingencies are available at all times for uninterrupted workflow.
For further queries about this Staffing services, you can reach Ranjana Chaudhuri at ranjana@propeopleconsulting.com